The Global Alcohol Policy Alliance is a network of non-governmental organisations and people working in public health agencies who share information on alcohol issues and advocate evidence-based alcohol policies, "free from commercial interests." Resource centres affiliated to GAPA operate in Africa, European Union, South America, South East Asia, USA and Western Pacific regions.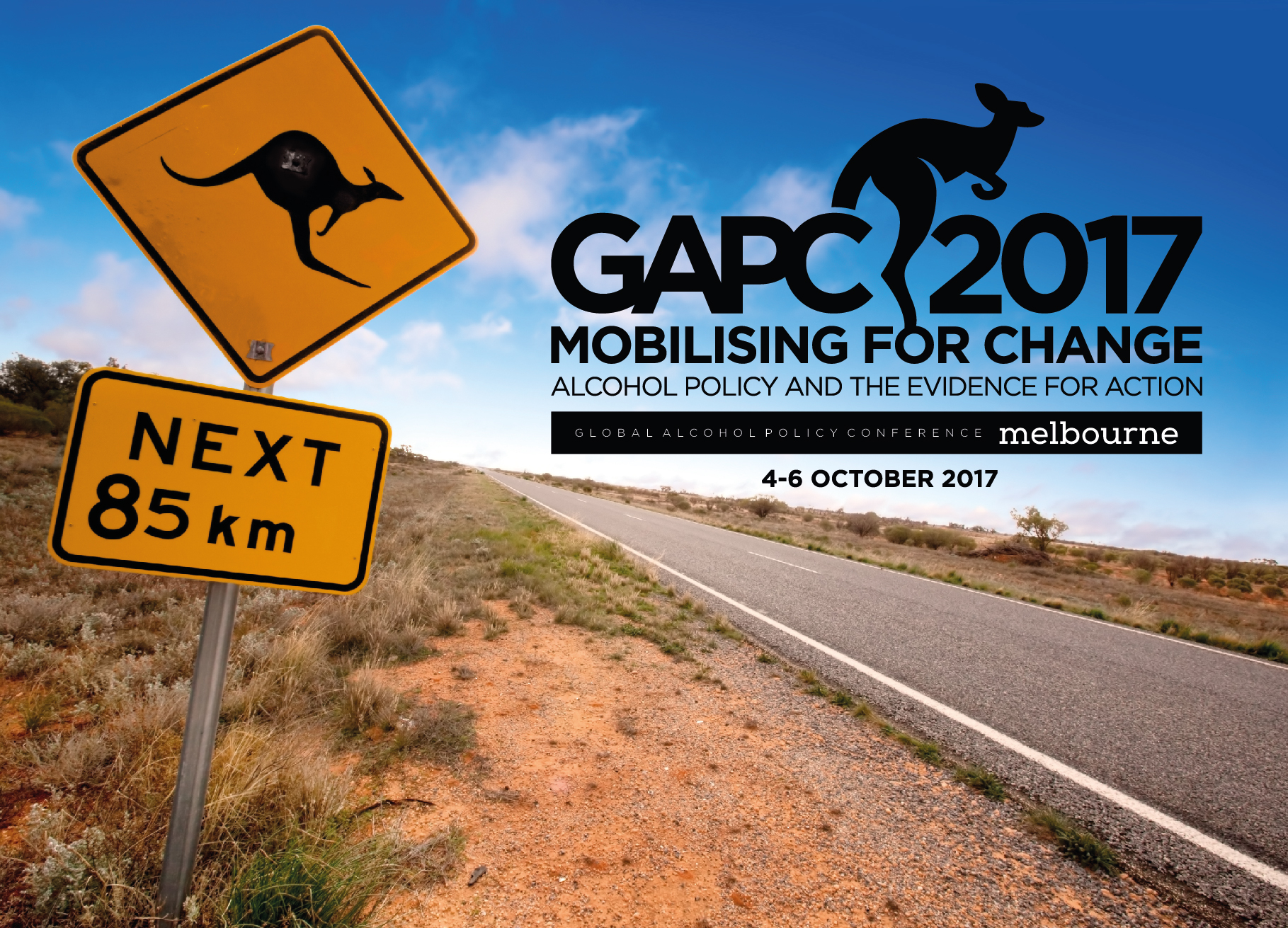 GAPC2017 Mobilising for change
The Global Alcohol Policy Conference (GAPC2017), Mobilising for change: Alcohol policy and the evidence for action, will be held from 4-6 October 2017 in Melbourne, Australia. The Global Alcohol Policy Alliance (GAPA), Foundation for Alcohol Research and Education (FARE), Public Health Association of Australia (PHAA), and National Alliance for Action on Alcohol Harm (NAAA) invite you down under.
Read more here…
Alcohol: a global concern
Derek Rutherford
The boy who 'joined for jelly'
A 66 year journey
Derek Rutherford's autobiography is now
available for download.
GAPC 2015 held in Edinburgh, Scotland from 7–9 October 2015:
Global Alcohol Policy Conference…read more here.