Framework Convention on Alcohol Control: Why and How?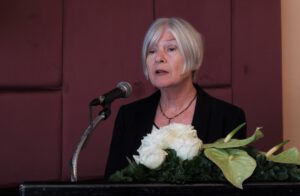 On 29 and 30 January, prior to the Prince Mahidol Award Conference , GAPA co-hosted two side meetings. One was a half-day session on "Framework Convention on alcohol Control (FCAC): Why and How" together with IOGT International, Thai Health Promotion Foundation, Third World Network, International Health Policy Program, Thailand and National Authority on Tobacco and Alcohol (NATA), Sri Lanka. Dough Webb from UNDP moderated and GAPA Chair Sally Casswell gave the main introduction in an event which also included the following speakers and panellists:
Professor Kumnuan, Thai Health/GAPA Board Member
Pubudu Sumanasekara, International Vice President, IOGT International, GAPA Board member
Dr Palitha Abeykoon, NATA, Sri Lanka
Sanya Reid Smith, Third World Network
Øystein Bakke, GAPA Secretary
Tungamirai Zimonte, Board Member, IOGT International
Dr TRAN Tuan, Chairman Viet Nam Noncommunicable Diseases Prevention Alliance
Dr. Supreda, ThaiHealth, CE, Thai Health
Paula Johns, NCD Alliance Board Member, GAPA Board Member
Issah Ali, Executive Director, VALD, GAPA Board Member
Professor Robin Room, Researcher, La Trobe University, Melbourne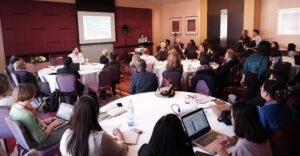 The room with a capacity of 50 people was overfilled; there were good presentations, active participation in group discussions and a good debate in the plenary.
In addition GAPA was involved as co-hosts in the side meeting "Advancing SAFER – the new WHO-led initiative to reduce alcohol related harm globally" together with United Nations Inter-Agency Task Force on NCD, IOGT International, NCD Alliance and Vital Strategies.