History
GAPA was formed in 2001. The formative years, up to its inauguration, are recounted here.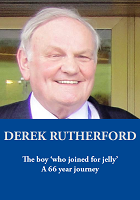 Derek Rutherford, the founding Chair of GAPA has reflected on his life long involvement in alcohol policy advocacy in his autobiography which is
available for download: 
The boy who 'joined for jelly'; A 66 year journey
Activities, events and involvement of GAPA since 2001 is listed under GAPA Activities.
GAPA Board Members
A full listing of the GAPA Board Members is available here.
Mission Statement
The GAPA mission is to reduce alcohol-related harm worldwide by promoting science-based policies independent of commercial interests.
Read more about our Objectives.
GAPA Network (Partners)
GAPA will work to extend the network based on two objectives:
To be a strong voice for evidence based alcohol policy.
To be an effective advocacy network at global, regional and national level.
Read more about our Network.