The Global Alcohol Policy Alliance is a network of non-governmental organisations and people working in public health who advocate for effective alcohol policies, free from commercial interests. GAPA has regional alliances in Asia Pacific (Asia Pacific Alcohol Policy Alliance); Africa (East African Alcohol Policy Alliance, Southern Africa Alcohol Policy Alliance, Western African Alcohol Policy Alliance); Europe (Eurocare, European Alcohol Policy Alliance); Caribbean (Healthy Caribbean Coalition); Latin America ( Healthy Latin America Coalition) and the United States (U.S. Alcohol Policy Alliance). Resource centres affiliated to GAPA operate in Africa, European Union, South America, South East Asia, USA and Western Pacific regions.
Follow @globalgapa
GAPA Board Members
A full listing of the GAPA Board Members is available here.
Mission Statement
The GAPA mission is to reduce alcohol-related harm worldwide by promoting science-based policies independent of commercial interests.
Read more about our Objectives.
GAPA Network (Partners)
GAPA will work to extend the network based on two objectives:
To be a strong voice for evidence based alcohol policy.
To be an effective advocacy network at global, regional and national level.
Current List of Regional alcohol policy alliances here
Read more about the GAPA Network.
Gender and Diversity Policy
GAPA's Gender and Diversity Policy was passed by the GAPA Executive Board in March 2020 and includes what in many instances has been emerging practice over the years. It is available here.
History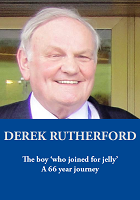 Activities, events and involvement of GAPA since 2001 is listed under GAPA Activities.
GAPA was formed in 2001. The formative years, up to its inauguration, are recounted here.
Derek Rutherford, the founding Chair of GAPA has reflected on his life long involvement in alcohol policy advocacy in his autobiography which is
available for download: The boy who 'joined for jelly'; A 66 year journey
The Globe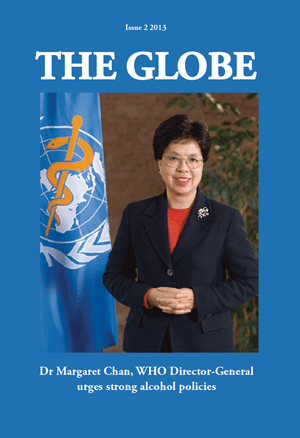 Until 2016 GAPA published The Globe, a journal with current alcohol policy issues and research. The archive of the journal is available here. The Globe has been replaced by GAPA's online Newsletter, available here.
Contact
GAPA Chair's Office
GAPA Secretary's office
Prof. Sally Casswell
Social and Health Outcomes Research
and Evaluation (SHORE)
SHORE & Whariki Research Centre
College of Health,
Massey University,
P.O. Box 6137,
Wellesley St,
Auckland
New Zealand
Tel: +64 (9) 366 6136
Email: gapa (at) globalgapa.org
Mr Øystein Bakke
Torggata 1
0181 OSLO
Norway
Tel: +47 416 22 135
Email: gapa (at) globalgapa.org
oystein (at) forut.no